Project Type:
Entertainment
Category:
Exhibition, Event
Client:
Marvel Studio│Beast Kindom
Year:
2018
Location:
Singapore ArtScience Museum
#Marvel
#Avengers
Marvel 10th Anniversary Exhibition

Since Marvel Studios introduced its first movie Iron Man, the movie universe of Marvel Studios was opened. During this past decade, many classic heroes were shaped on the big screen, such as Captain America, Black Widow, The Hulk, Thor, Scarlet Witch, Guardians of the Galaxy, and Ant-Man.

In order to celebrate the 10th anniversary of Marvel Studios, Ultra Combos was entrusted to participate in creating the Marvel Studios: Ten Years of Heroes exhibition, reproducing the classic scenes in Marvel's vast universe. With the popular heroes all standing in a line and through the experience of immersive space, the audience is guided to walk into the first grand decade of Marvel Studios together.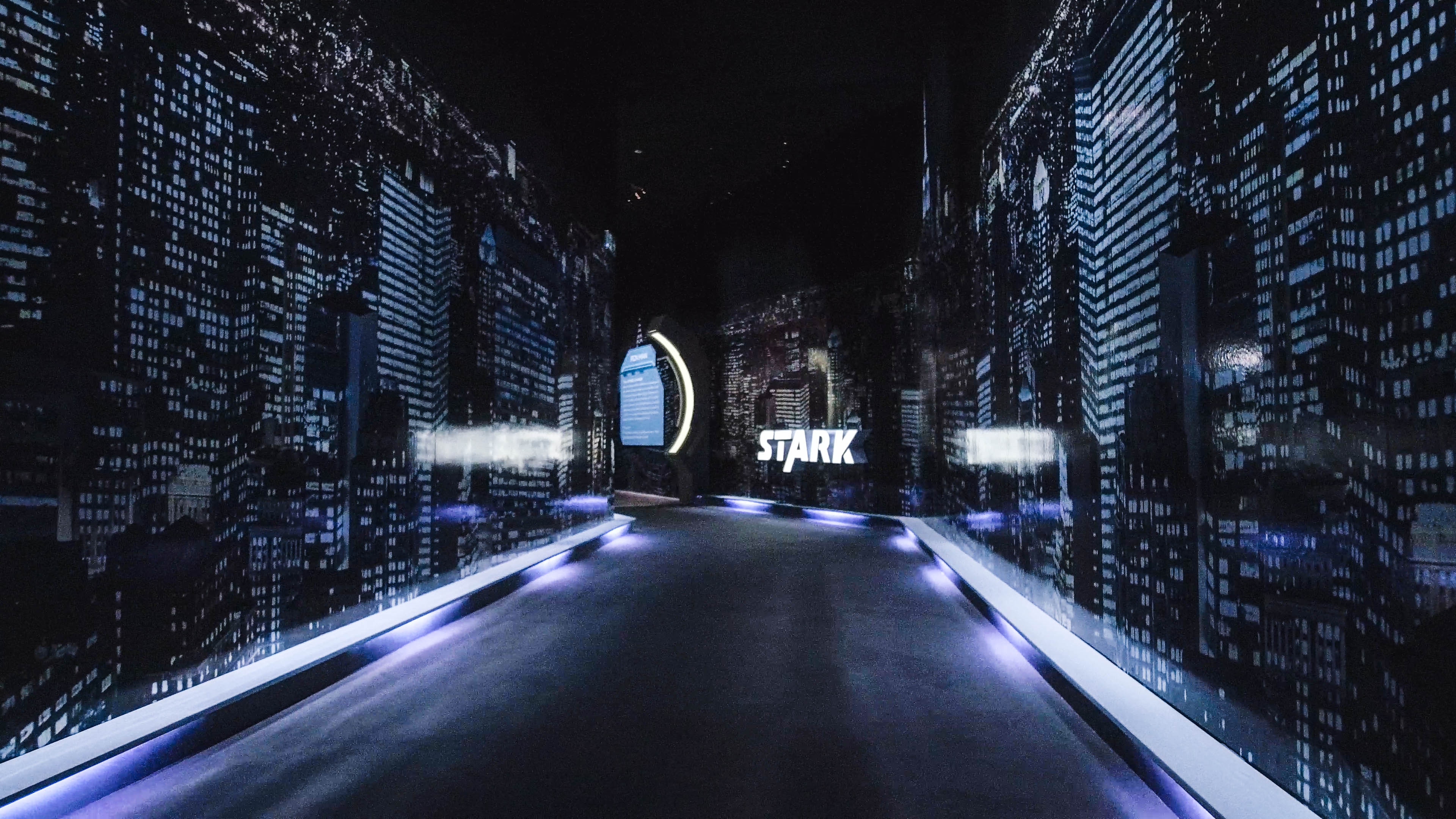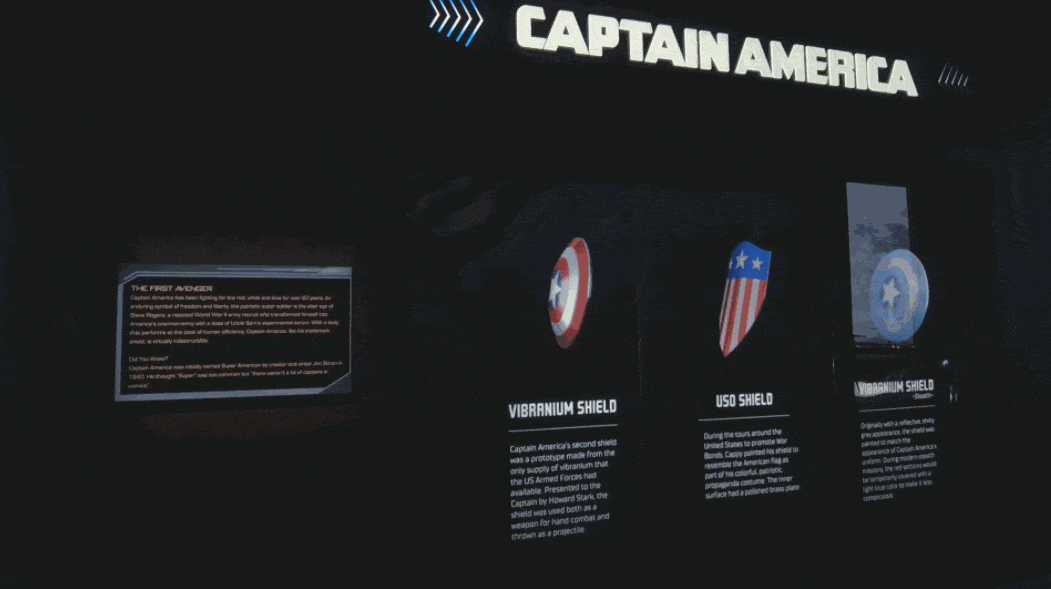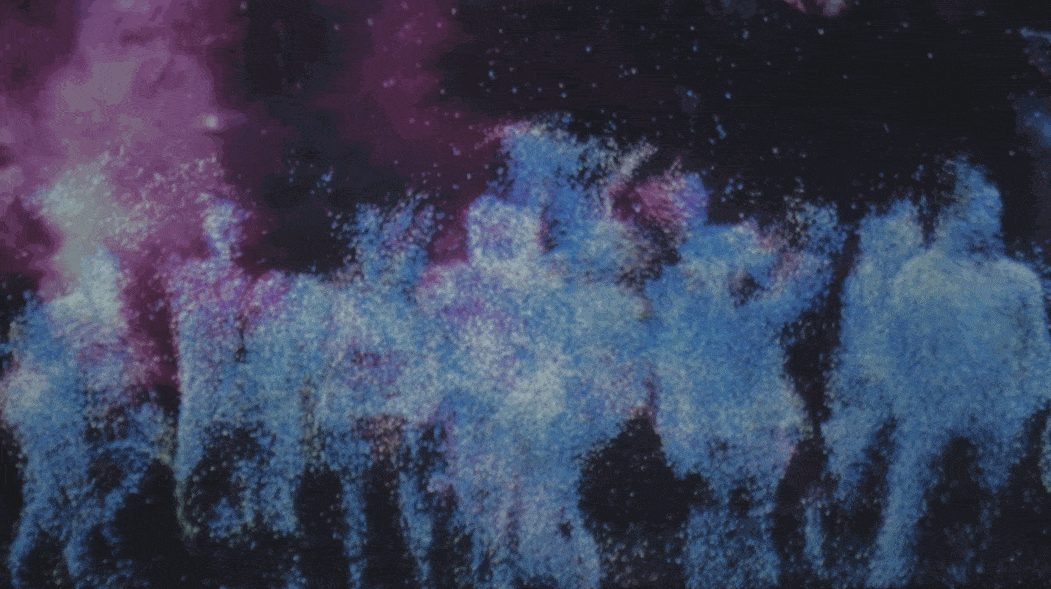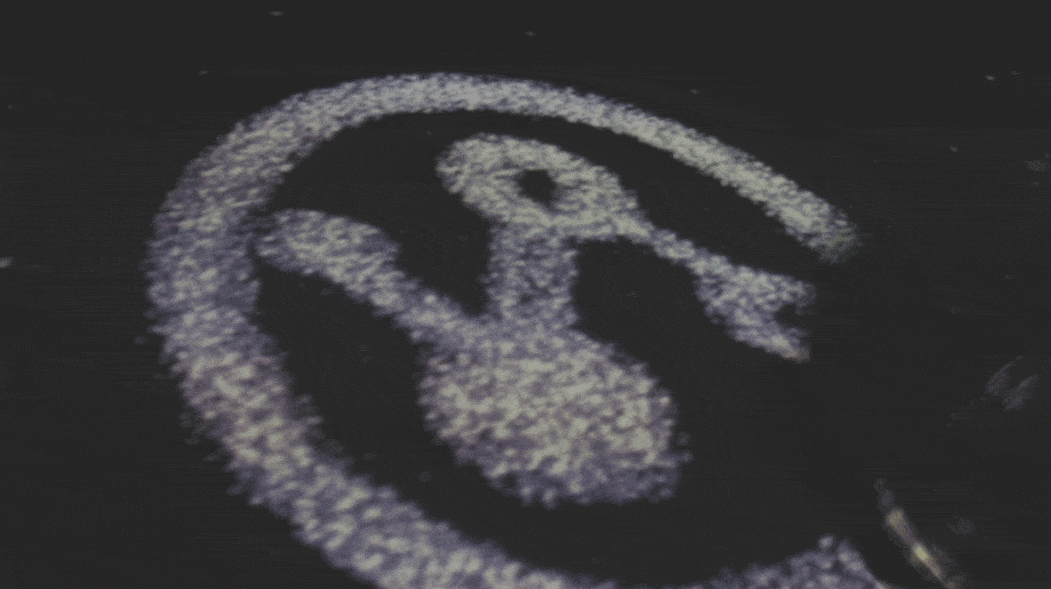 Marvel 10th Anniversary Exhibition

Curation:BEAST KINGDOM CO., LTD.
Producer:Herry Chang
Project Manager:Tim Chen
Creative Director:Tim Chen
Technical Director:Herry Chang
Programmer:Kyosuke Yuan、Hoba Yang、Nate Wu、Herry Chang、Yen-Peng Liao、Wei-Yu Chen
Art Director:Chris Lee
Concept & Storyboard:Chris Lee
UI/UX Design:Chris Lee
Visual Assistant:Jia Rong Tsai
Generative VFX (Dr. Strange / Ant man):Hoba Yang、Herry Chang
Motion Design (Captain America / Helicarrier / Bifrost / Theatre):MUZiXlll
Character Rigging (Theatre):Yoyo Chang

Video Installation Solution:甘樂整合設計有限公司
Hardware Lead:Herry Chang
Hardware Integration:Prolong Lai
Hardware Engineer:Wei-Yu Chen
Sound Design:The Flow Sound Design
Director of Photography:Ray.C
Photography Assistant:Ya-Ping Chang





Related Works: